Breakfast breakout rooms
 Event details | Main Speaker | Breakout Rooms | Link ups 

Breakout Rooms
 As you pray for the event, please deliberate on which of the rooms you should join.
1. Meeting Needs in the Inner City
- Sandrina Davis -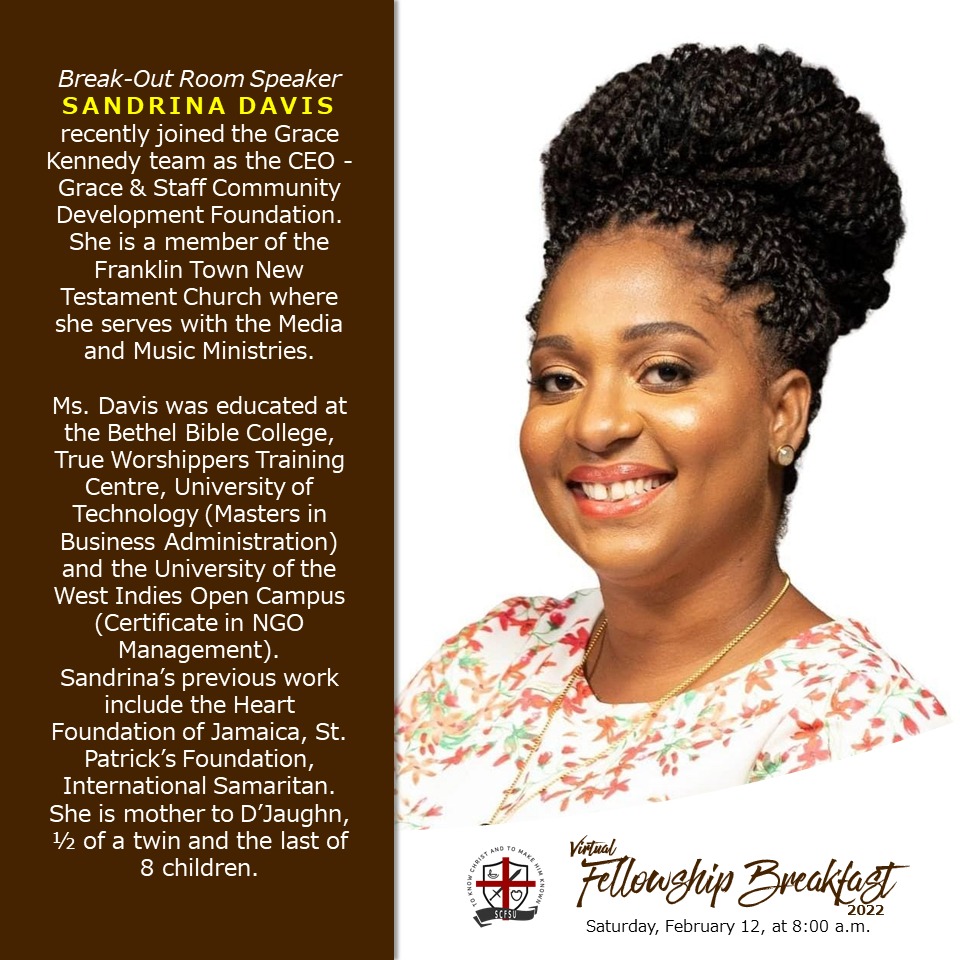 2. Connecting with the Marginalized
- Stacy-Ann Smith -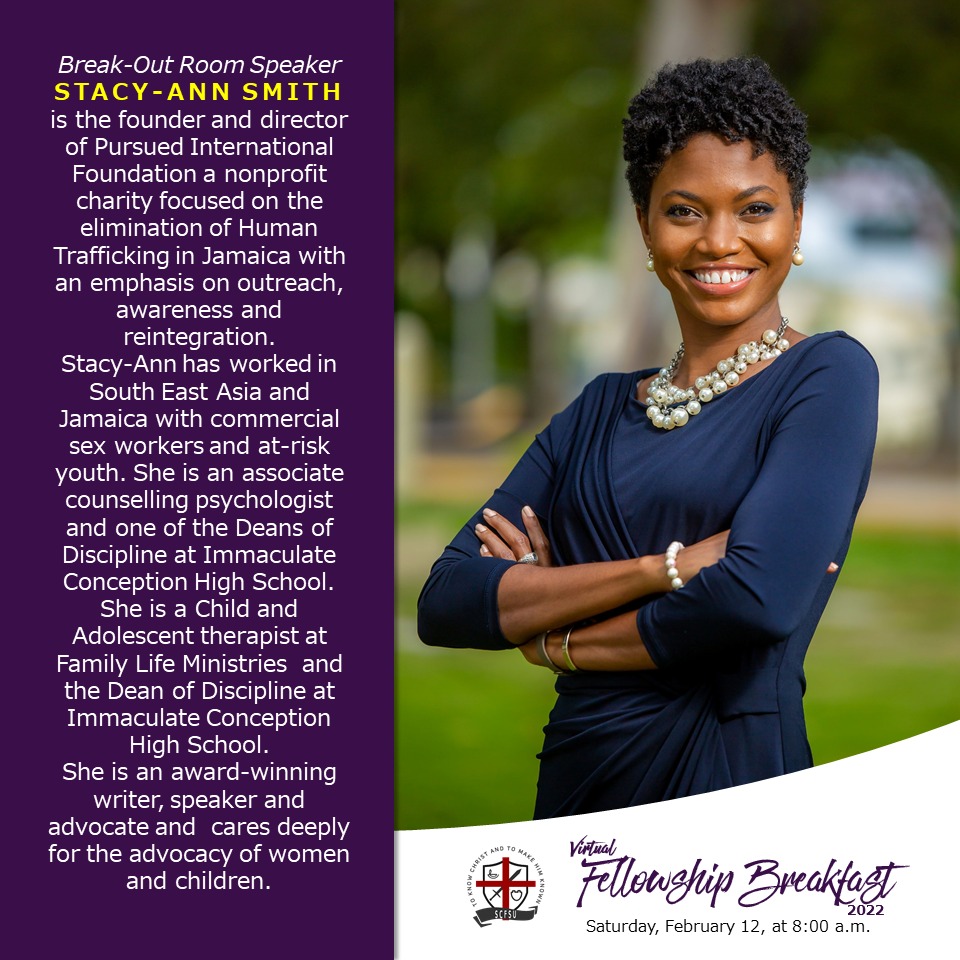 3. Finding Truth in the Covid-19 Information Overload
- Brendan Bain -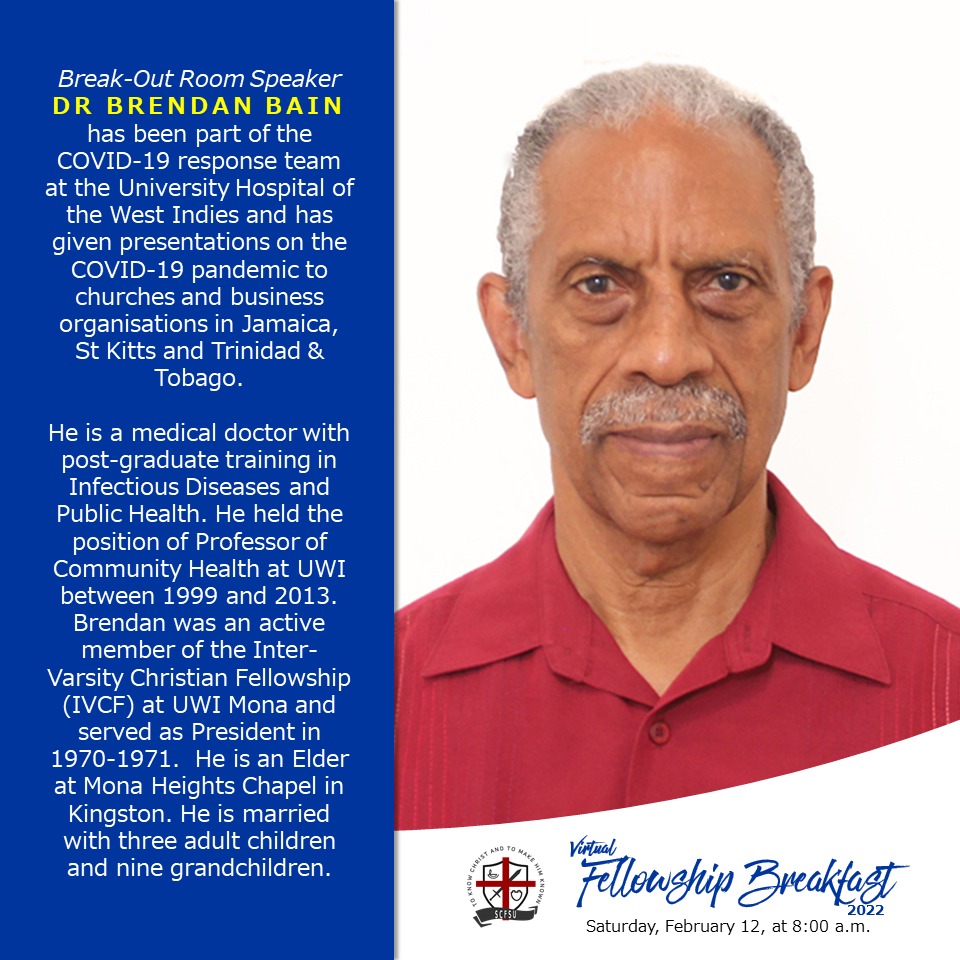 4. Educational Impact of Covid-19 in Jamaica
- Jasford Gabriel -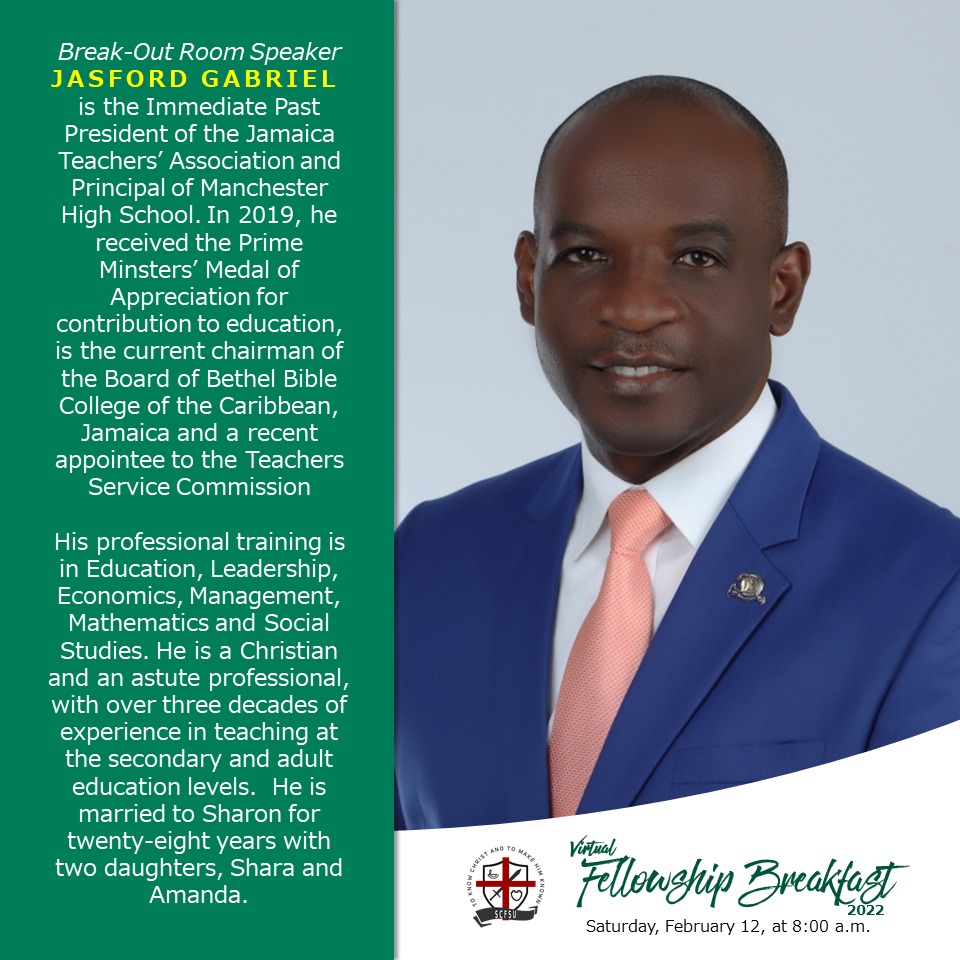 5. The State of Our Children
(school dropout, teenage pregnancy, emotional abuse)
- Beverly Reynolds -
6.  Exploiting technology for Effective Ministry
- Bridgette Bucknor -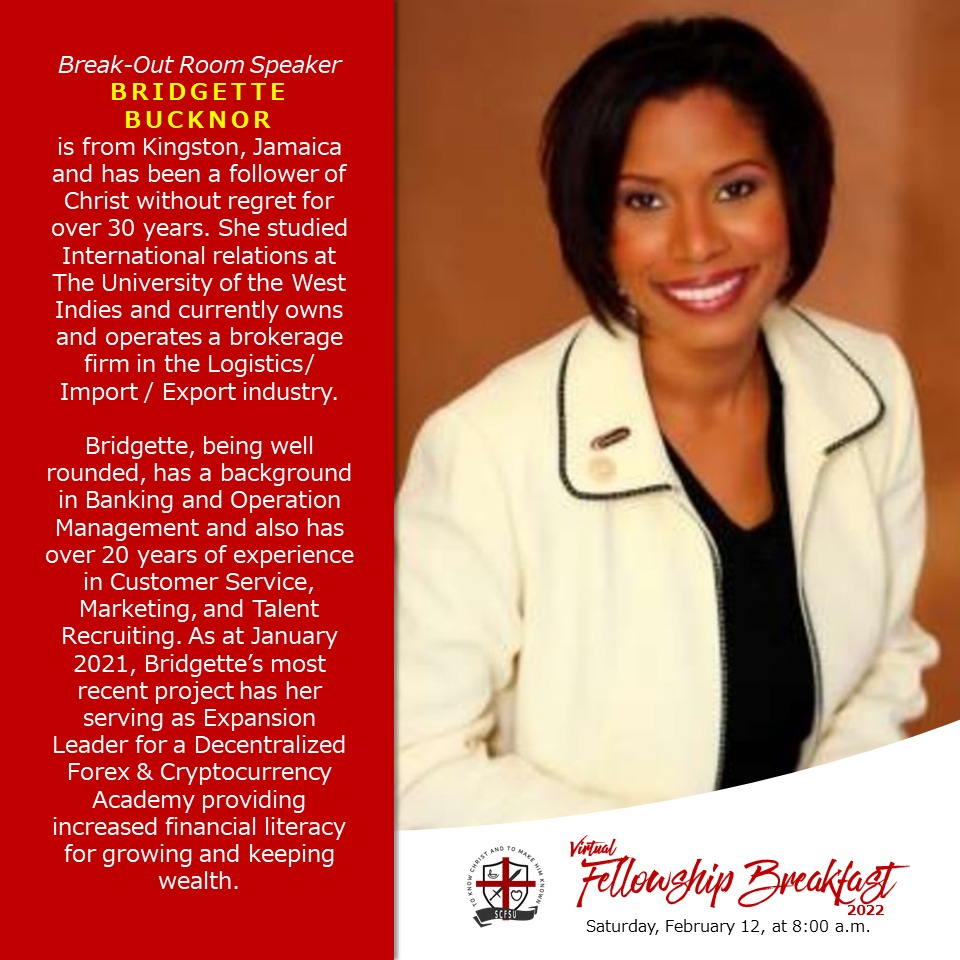 We have added a special session
"Connecting the Disconnected through Christian Comedy"
which you wouldn't want to miss.